Supporting Women Safely, Naturally, and Effectively
Women face many painful and uncomfortable challenges at different stages of their life. East Asian Medicine (EAM) is a sophistcated system of natural medicine that can support you on your path to better health. We'll support you and can address health concerns related to menstrual health, fertility, pregnancy, labor prep, postpartum, perimenopause, and menopause. We can resolve your root issue, nourish your constitution, and improve your overall health. A happier, healthier you is possible!
Use the quick links below to jump to that section lower on the page: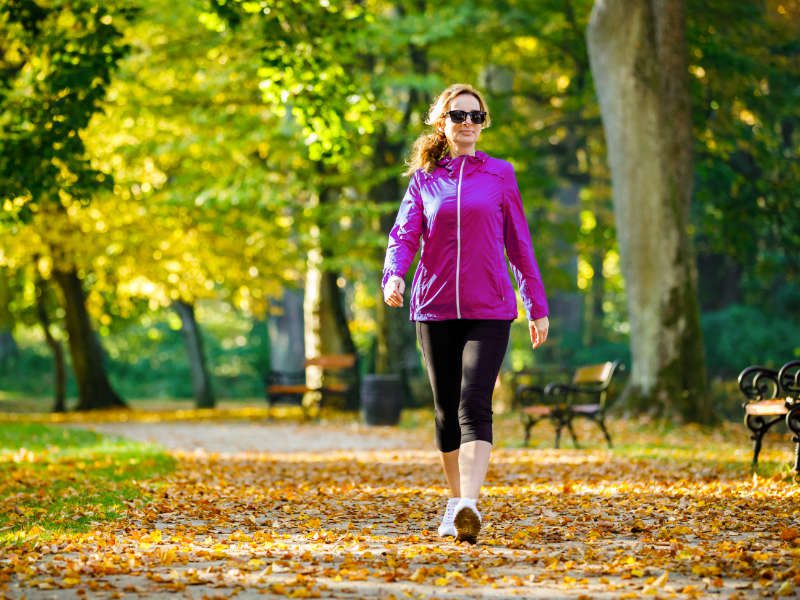 Our Holistic Approach to Women's Health
Many women who experience pain and irregularities associated with their cycles have little support. The general solution is using over-the-counter pain medications and/or birth control pills, which do not address the problem, but mask the symptoms. With East Asian Medicine (EAM), primarily with acupuncture and Chinese herbal medicine, you can confidently get to the root of your health concern and resolve imbalances naturally.  
Our holistic approach to Women's health issues begins with listening. We value what you have to say and address your primary health concern by identifying the root cause. We'll design a specific plan to lower your pain levels, alleviate stress, regulate your cycle, and help you get better sleep — so you can enjoy your life.
Herbal medicine offers natural, food-grade health remedies specific to a woman's needs.
Inclusive Holistic Healthcare
We are sensitive to LGBTQ+ patients and offer an inclusive, safe space for you to address health concerns naturally and holistically. We value and celebrate diversity within the DC community we serve. This includes embracing a variety of cultures, skin tones, sexual and gender orientations, religious traditions, political views, family structures, mental and physical health and abilities, and socioeconomic statuses and educational backgrounds. 
If we're unable to accommodate your needs, we'll do our best to connect you with community resources and referrals.
Women's Health Care We Provide
East Asian Medicine (EAM) is remarkable at treating women's health issues and can support you through each phase of womanhood. Whether you are interested in stopping pain or regulating your flow, we can help stabilize your menstrual cycle — safely, naturally, and effectively. We also support women through fertility, pregnancy, and postpartum. Otherwise, if you're experiencing perimenopause or menopause, we can help with that too.
Below is a list of women's health conditions that we can help you with.
PMS Irritability
Menstrual Cramps (Dysmenorrhea)
Heavy Blood Flow (Menorrhagia)
No Periods (Amenorrhea) or Infrequent Periods (Oligomenorrhea)
Irregular Periods
Menstrual Migraines
Menstrual and Hormonal Health
Ovulation and Fertility Support
Pregnancy Symptoms
Postpartum Symptoms
Perimenopause Symptoms
Menopause Symptoms
Menopause Migraines
Women and Insomnia
Acupuncture for Women's Health
Acupuncture can support women's health by eliminating pain, stabilizing your menstrual cycle, and supporting pregnancy and postpartum. It can also be quite helpful if you're experiencing perimenopause or menopause symptoms.
5 Phases of womanhood that acupuncture can support you through
1) Women & Menstrual Health
Alleviate PMS & menstrual pain
Improve your mood and reduce irritability
Stop menstrual low back and abdominal pain
Alleviate menstrual headaches and migraines
Reduce fatigue and increase energy levels
Balance your hormones
Regulate your menstrual cycle
2) Fertility & Pregnancy
Prevent miscarriage
Eliminate severe fatigue
Stop morning sickness
Reduce acid reflux
Alleviate musculoskeletal pains (sciatica, low back pain, pelvic pain)
Address painful dysmenorrhea
Quell irritability, crankiness, and impatience
Calm prenatal anxiety and depression
Sleep better and stop insomnia
Moisten dryness anywhere — dry skin, eyes, lips, throat, mucus membranes, vaginal secretions, dry/difficult stools, or constipation
Reduce swollen ankles
Alleviate muscle cramps, numbness, and tingling in extremities
Alleviate breast tenderness
Alleviate headaches
Eliminate pregnancy brain fog
3) Labor Prep & Birth
Promote blood flow to the uterus and increase amniotic fluid — when combined with moxibustion
Turn a breech baby
Enhance cervical ripening
Invite pelvic floor relaxation
Initiate birth contractions
Reduce pain
Support a smooth delivery
4) Postpartum
Be protected from cold and wind conditions — when combined with moxa, acupuncture will proactively warm and nourish the lower back and abdomen
Recover from Cesarean Section (C-Section)
Acute recovery, within a week after surgery — minimize scar pain
Scar therapy, any time after 10 weeks (even years later)
Labor preparation for the next labor
Alleviate afterpains and perineal pain
Clear constipation, hemorrhoids, and heal tears faster
Encourage a healthy milk supply in lactation
Stop breast infections due to plugged milk ducts — mastitis
Alleviate PMS, painful periods, irregular cycles, and a heavy flow
Reestablish a healthy menstrual cycle
Diminish urinary incontinence when you sneeze or laugh
Decrease chronic fatigue and exhaustion
Reduce postpartum baby blues, anxiety, and depression
Improve sleep
5) Perimenopause & Menopause
Stop hot flashes and night sweats
Improve energy — balance your thyroid and adrenals
Improve restless sleep
Reduce emotional volatility
Address anxiety and depression
Moisten vaginal dryness, brittle nails, dry eyes, dry and wrinkling skin
Reduce hair loss
Address osteopenia and osteoporosis (prevent bone fractures)
Improve libido
Acupuncture therapy does so much to help women
You don't have to live with the pain and discomfort that comes with being a woman. Acupuncture is an elegant and sophisticated system of natural medicine that can make a real difference in your life.
Rediscover the goddess who you are and make an acupuncture appointment today. You can start by verifying your insurance coverage or scheduling your first appointment.
Herbal Medicine for Women's Health
Chinese herbal medicine addresses a full spectrum of women's health conditions. There are classical Chinese herbal remedies to help you navigate whatever phase of womanhood you're experiencing. Chinese herbal medicine is often combined with acupuncture therapy for faster results.
We use ethically sourced, highly-concentrated classical and modified formulas. Internal herbal remedies are compounded into a powder and encapsulated into vegetable capsules, which make them easy to take and good for travel.
4 Phases of womanhood that Chinese herbal medicine can support you through
1) Women & Menstrual Health
Chinese herbal medicine can support women's health by alleviating PMS, stopping pain, and stabilizing your menstrual cycle. If you're feeling irritable and on edge, there are herbal formulas to help you feel better naturally. Reduce fatigue, increase your energy, and get back on track with a pain-free normal cycle.
2) Fertility & Pregnancy
Chinese herbal medicine prevents miscarriage and can support you through different the challenges you may face in each trimester. From stopping nausea to reducing swollen feet and improving your energy levels, Chinese herbal medicine can enhance your pregnancy.
Learn more about Chinese Herbal Medicine for Prenatal Care
3) Postpartum
Chinese herbal remedies can help you overcome many health obstacles with strength and grace after giving birth. Some of the benefits of Chinese herbal medicine for postpartum recovery include encouraging a healthy milk supply, preventing mastitis, improving sleep, and reducing anxiety. Consider adding Chinese medicine as part of your self-care postpartum plan to nourish yourself!
Learn more about Chinese Herbal Medicine for Postpartum Recovery
4) Perimenopause & Menopause
Chinese herbal medicine can help you stop hot flashes and night sweats, which is a big deal if you're experiencing menopause. If you're having trouble sleeping, experiencing dryness, and notice a fluctuation in your mood, try Chinese herbs. You can make those uncomfortable symptoms go away as you improve your energy and feel more relaxed.
Cupping Therapy for Women's Health
Cupping therapy can improve women's health by alleviating tension and pain, especially around your neck and shoulders. Cupping also improves sinus and lung conditions so you can breathe easily.
If you're in pain from working in front of a computer all the time or have a compromised immune system due to allergies, cupping therapy is a great add-on to your acupuncture treatment. It'll help you alleviate physical pain and strengthen your ability to ward off external and internal pathogens.
Cupping is Not for Everyone
While cupping can be a beneficial practice, it's not appropriate for everyone. For example, if you're on blood thinners or are pregnant, then this is not for you. Discuss with your practitioner any questions or concerns that you may have.
Tuina Massage Therapy for Women's Health
Tuina massage therapy (pronounced "twee nah") can improve women's health conditions by alleviating tension and pain. If you wish to experience a deeper sense of relaxation, tuina will accomplish that goal.
Tuina massage involves acupressure with kneading, rolling, and gliding techniques that correspond to acupuncture channels. If you're looking for a natural method to support your health, consider including tuina massage before your acupuncture session. Not only will it alleviate pain — it'll improve circulation and make you feel more relaxed.
What to Expect
Creating the Right Treatment Plan for You
Your path to better health begins the moment you reach out to Nicole McLaughlin Acupuncture. You can expect my commitment to you and a holistic approach to your health. Welcome!
At your first visit, you'll share your health history and define your health priorities. I'll listen and design a treatment plan with acupuncture and other East Asian Medicine modalities. While treatment plans vary, new patients can expect 6-12 weeks of continuous care. At every follow-up visit, I always want to know what's going well first. Then you'll discuss your primary concern and what's changed — whether things have improved, declined, or stayed the same.
When your primary concern has been resolved, you can reduce treatments to monthly or seasonal maintenance. Otherwise, you can bring up another health concern you'd like to address. If you're looking for a solution to your health concerns, you've come to the right place.
Meet Nicole McLaughlin
Since 2015, I've been a licensed acupuncturist in Washington, DC. I have advanced training in five element acupuncture and Chinese herbal medicine. My specialties are helping people overcome neuromuscular pain naturally, improve sleep, and support women with fertility, prenatal, postpartum, and menopausal care. I am dedicated to partnering with you on your path to better health. Learn more about Nicole.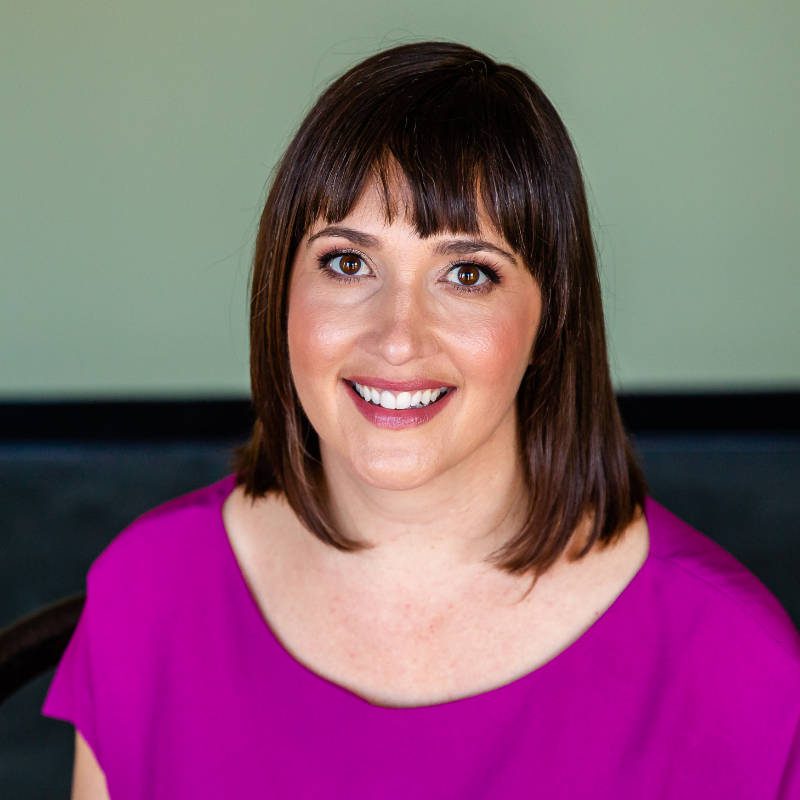 Supporting Women through Each Life Cycle
You don't have to live with the pain and discomfort that comes with being a woman. East Asian Medicine​ (EAM) offers practical approaches and effective solutions to support the health and wellbeing of a woman.
Discover how acupuncture, Chinese herbal medicine, cupping, and tuina massage can support you through each phase of your life. From menstrual health to fertility, pregnancy, labor prep, and postpartum….to perimenopause and menopause, EAM can resolve root issues and improve your health. Make an appointment today, and let's create a plan to support you.
We're in-network with Aetna and BlueCross BlueShield (BCBS)/CareFirst. You can also use your FSA or HSA card. Ready to take the next step? Check your insurance benefits and then you go to our online scheduling page to make your first appointment.
Looking forward to seeing you!
Nicole McLaughlin Acupuncture