Improve Your Health—Feel Better, Live Better
We're a premier acupuncture and holistic healthcare clinic located in Dupont Circle, Washington, DC. We specialize in improving the health and quality of life of DC residents and our international visitors.
East Asian Medicine is a natural, sophisticated, and elegant system that addresses a plethora of health conditions. If you're looking to integrate a holistic approach to your healthcare, we encourage you to explore our services.
We use a variety of modalities such as acupuncture, Chinese herbal medicine, cupping therapy, and tuina massage to support your physical, mental, and emotional health.
Use the quick links below to jump to that section lower on the page:
How We Heal
We heal by listening and addressing the root of your primary concern. Viewing you as a whole person and not just your primary health concern, is a deeper approach to healthcare that has positive, lasting effects. We use the following East Asian Medicine modalities to support your health and well-being.
Acupuncture
What makes acupuncture unique and a truly powerful system is its ability to treat so many varied health conditions. Though acupuncture is best known for pain relief, it can do so much more! It's safe, effective, and natural — if you're looking for real results, acupuncture will deliver.
Herbal Medicine
The beauty and sophistication of Chinese herbal medicine is how each formula can be combined to treat more than one symptom, which address complex, acute, and chronic health conditions. It's relevant and will meet your specific, modern-day needs.
Cupping Therapy
Cupping therapy is a great way to alleviate pain by improving blood and lymph circulation. It's also known to clear congestion so you can breathe again. By combining cupping with acupuncture, it will speed up your body's natural ability to heal and strengthen your immune system.
Tuina Massage
Tuina massage is a type of acupressure that uses the same guiding principles of acupuncture meridians and points. It alleviates pain and improves physical mobility. Right away you can feel muscle tension release. You'll notice positive effects with better sleep, easier digestion, more relaxation, and less stress.
What We Treat
We address an array of health concerns so that you can live a happier, healthier life. We specialize in pain management and women's health. Make an appointment and discover the benefits of East Asian Medicine (EAM) for yourself and your family. It's safe, natural, and effective!
Inclusive Holistic Healthcare
We are sensitive to LGBTQ+ patients and offer an inclusive, safe space for you to address health concerns naturally and holistically. We value and celebrate diversity within the DC community we serve. This includes embracing a variety of cultures, skin tones, sexual and gender orientations, religious traditions, political views, family structures, mental and physical health and abilities, and socioeconomic statuses and educational backgrounds. 
If we're unable to accommodate your needs, we'll do our best to connect you with community resources and referrals.
What to Expect
Creating the Right Treatment Plan for You
Your path to better health begins the moment you reach out to Nicole McLaughlin Acupuncture. You can expect my commitment to you and a holistic approach to your health. Welcome!
At your first visit, you'll share your health history and define your health priorities. I'll listen and design a treatment plan with acupuncture and other East Asian Medicine modalities. While treatment plans vary, new patients can expect 6-12 weeks of continuous care. At every follow-up visit, I always want to know what's going well first. Then you'll discuss your primary concern and what's changed — whether things have improved, declined, or stayed the same.
When your primary concern has been resolved, you can reduce treatments to monthly or seasonal maintenance. Otherwise, you can bring up another health concern you'd like to address. If you're looking for a solution to your health concerns, you've come to the right place.
Meet Nicole McLaughlin
Since 2015, I've been a licensed acupuncturist in Washington, DC. I have advanced training in five element acupuncture and Chinese herbal medicine. My specialties are helping people overcome neuromuscular pain naturally, improve sleep, and support women with fertility, prenatal, postpartum, and menopausal care. I am dedicated to partnering with you on your path to better health. Learn more about Nicole.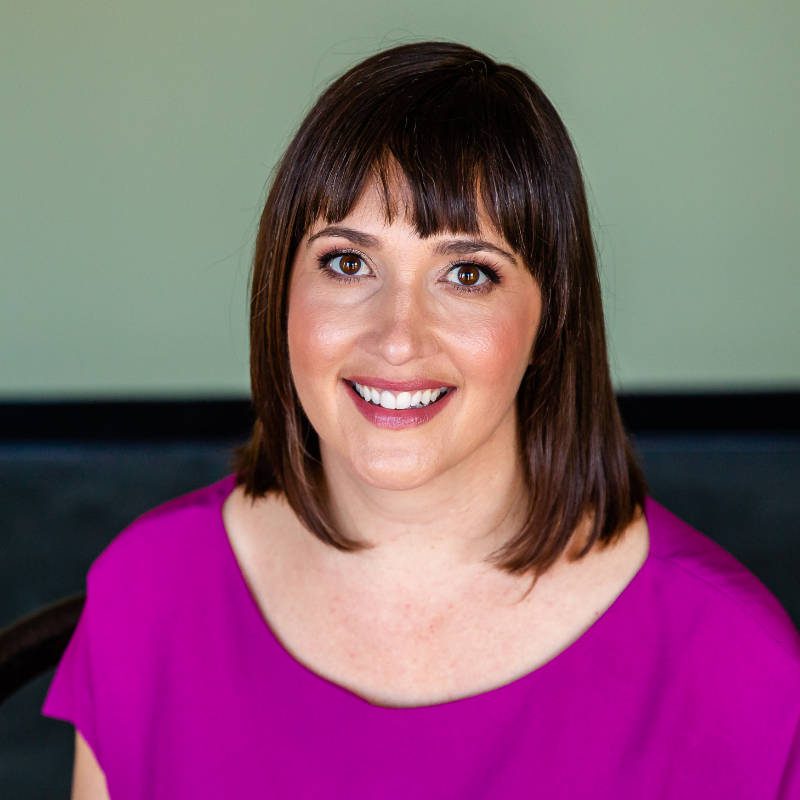 Our Holistic Approach to Your Wellbeing
We're dedicated to providing you with the best holistic healthcare in Washington, DC. East Asian Medicine is a natural, sophisticated, and elegant system that addresses complex, acute and chronic health conditions. It's relevant and will meet your specific, modern-day needs.
We'll make a plan to get you back on track naturally with real results. You'll get out of pain, have better sleep, and feel re-energized. Find out for yourself the difference that it can make in your life.
We're in-network with Aetna and BlueCross BlueShield (BCBS)/CareFirst. You can also use your FSA or HSA card. Ready to take the next step? Check your insurance benefits and then go to our online scheduling page to make your first appointment.
Looking forward to seeing you!
Nicole McLaughlin Acupuncture