The System of Chinese Herbal Medicine Works
Chinese herbal medicine can heal and save lives when other medical approaches have been exhausted. It's relevant and will meet your specific, modern-day needs. We use the highest quality ingredients that are thoughtfully sourced, produced, and formulated to maximize your benefits.
Use the quick links below to jump to that section lower on the page:
To relieve the suffering of one's time, there is no greater path than medicine. Within it, nothing is more effective than the prescription of herbs.
— Pharmaceutical prescriptions of the Bureau of Public Welfare during the Taiping Era,
Taiping Huimin Heji Jufang, 1107 ACE
Chinese Herbal Medicine
We are committed to purity, quality, and potency. The herbal remedies we use are free of pharmaceuticals, preservatives, dyes, yeasts, and sugars. All ingredients are independently tested in a US laboratory for heavy metals, pesticides, and microbes. Consistent quality and care go into each step of the process — growing, cultivation and processing, to formulation, manufacturing, testing and distribution. All formula and single herb extracts are encapsulated in the United States using state-of-the-art machines that ensure accuracy and consistency. We are dedicated to providing you with the best Chinese herbal medicine that's available.
Chinese Herbal Formulas that Meet Modern Demands
This elegant system of classical remedies and modernized formulas combined with high-quality, potent herbs contribute to the high level of success that my patients experience. Each fine-tuned formula has the ability to help you when you need it.
If you're wondering if Chinese herbs can help you, then the answer is yes! There's an encyclopedic list of conditions that Chinese herbal remedies effectively treat.
For instance, Lyme disease is problematic in our area. Chinese herbal remedies are excellent at addressing symptoms of Lyme disease. If you're experiencing chronic fatigue, joint and muscle pain, headaches, and brain fog, and are thinking, "I just want my life back" Chinese herbal medicine can help you.
External and Internal Applications
Chinese herbal remedies are broken down into internal and external applications. We not only use internal formulas, but we also provide external remedies in the form of essential oils, topicals, and salves.
How so? If you experience allergies and nasal congestion, we use a high-quality essential oil blend that opens up the nasal cavity so that you can breathe again!
Facing a Health Challenge? Consider Chinese Herbal Medicine
These are simply two examples of what Chinese herbal medicine can address. Whatever your primary concern is, Chinese herbal medicine can greatly improve the quality and longevity of your life. Verify your insurance coverage and/or schedule your first appointment today.
Acupuncture and Herbal Medicine
Acupuncture and Chinese herbal medicine are two complementary systems that interact with each other. They're used independently or together. As a joint force, acupuncture and Chinese herbal medicine cooperatively support and increase the other's effect. By doing so, acupuncture reduces swelling and alleviates pain, while herbs speed up your body's natural ability to heal.
Herbal Medicine and Facial Acupuncture
Herbal medicine and facial acupuncture are two modalities that support one another. Facial acupuncture can be separated into two types:
facial acupuncture (used for medical conditions)
cosmetic acupuncture
Facial Acupuncture and Herbal Medicine
Facial acupuncture addresses many health conditions located on the face and elsewhere. Herbal medicine reinforces the healing benefits that acupuncture offers, shortening your recovery time.
Cosmetic Acupuncture and Herbal Medicine
Cosmetic acupuncture, also known as facial rejuvenation acupuncture, addresses beauty and skin concerns. Herbal medicine can be incorporated into your acupuncture treatment with  internal and external applications. Experience the glow inside and out.
What We Treat
Chinese herbal medicine deepens and strengthens the potency of your acupuncture treatments. When combined, acute and chronic systemic issues are addressed more quickly. Our treatments focus on the following health concerns:
What to Expect
Creating the Right Treatment Plan for You
Your path to better health begins the moment you reach out to Nicole McLaughlin Acupuncture. You can expect my commitment to you and a holistic approach to your health. Welcome!
At your first visit, you'll share your health history and define your health priorities. I'll listen and design a treatment plan with acupuncture and other East Asian Medicine modalities. While treatment plans vary, new patients can expect 6-12 weeks of continuous care. At every follow-up visit, I always want to know what's going well first. Then you'll discuss your primary concern and what's changed — whether things have improved, declined, or stayed the same.
When your primary concern has been resolved, you can reduce treatments to monthly or seasonal maintenance. Otherwise, you can bring up another health concern you'd like to address. If you're looking for a solution to your health concerns, you've come to the right place.
Meet Nicole McLaughlin
Since 2015, I've been a licensed acupuncturist in Washington, DC. I have advanced training in five element acupuncture and Chinese herbal medicine. My specialties are helping people overcome neuromuscular pain naturally, improve sleep, and support women with fertility, prenatal, postpartum, and menopausal care. I am dedicated to partnering with you on your path to better health. Learn more about Nicole.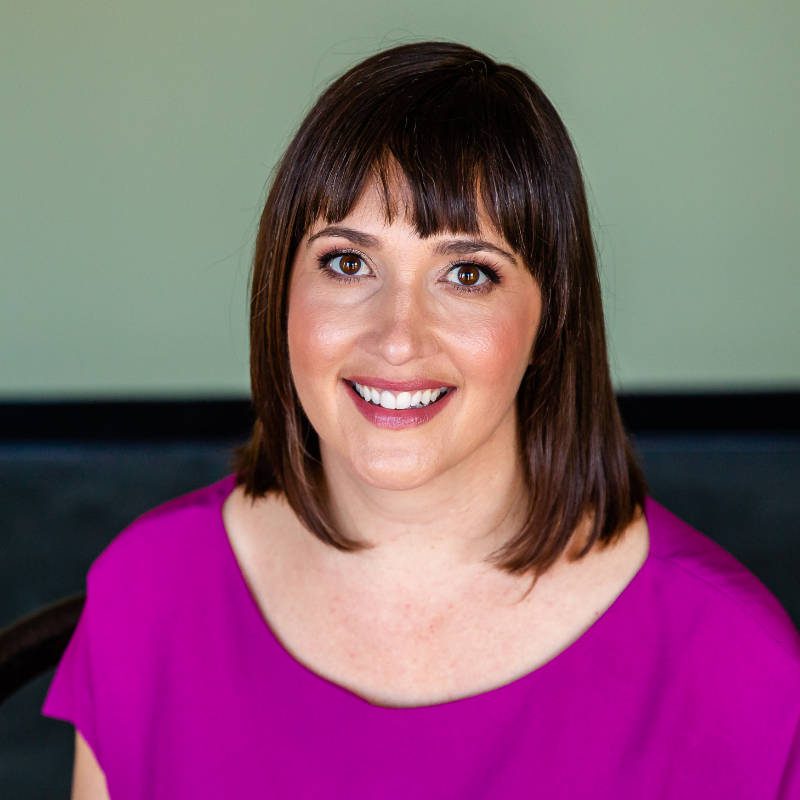 Get to the Root of Your Health Concerns With Chinese Herbal Medicine 
Do you feel like you're at a dead-end and have exhausted all other resources? We can help you. Chinese herbal medicine is a sophisticated system that addresses complex, acute and chronic health conditions. It complements all the East Asian modalities we offer. We'll make a plan to get you back on track naturally with real results.
We're in-network with Aetna and BlueCross BlueShield (BCBS)/CareFirst. You can also use your FSA or HSA card. Ready to take the next step? Check your insurance benefits and then go to our online scheduling page to make your first appointment.
Looking forward to seeing you!
Nicole McLaughlin Acupuncture