Safe, Natural, and Effective Ways to Address Your Pain
Pain is debilitating. It affects how you move through your day and impacts your mental and emotional health. East Asian Medicine is highly effective at treating and managing pain. In fact, acupuncture is best known for pain relief. Combining acupuncture with cupping, Chinese herbs, or tuina massage are excellent and effective methods for speeding up pain relief naturally.
Find out for yourself the difference East Asian Medicine can have in your life. Let's make a plan to get you back on track with real results, using methods that are safe, natural, and effective. Make an appointment and start living a pain-free life today!
Use the quick links below to jump to that section lower on the page: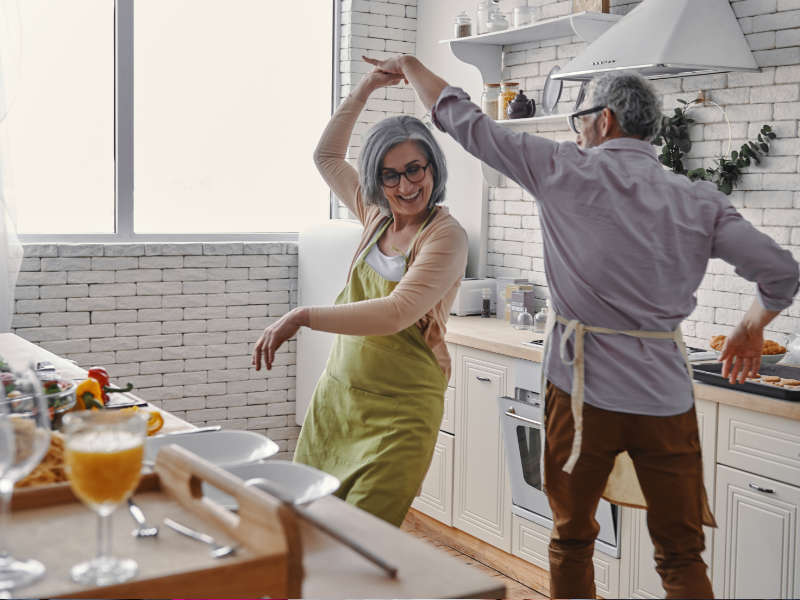 Our Natural Approach to Treating Acute and Chronic Pain
We listen and value what you have to say. We address you and your primary health concern holistically. We identify the root of your issue and make a specific plan to reduce your pain in frequency and intensity.
If you experience any form of acute or chronic pain, we encourage you to try acupuncture, cupping, and tuina massage. Depending on the type of pain and severity, Chinese herbal medicine can also be an effective remedy.
Types of Acute and Chronic Pain We Help You Manage
We can help you with an array of pain issues. If you're experiencing chronic pain, post-operative pain, acute (non-emergency) pain, or a sports injury, then we can help. Pain is the most common issue that we treat.
As an added benefit, most insurance plans cover pain conditions. Get started by verifying your insurance coverage and/or scheduling your first appointment today.
Sinus pain or other facial pain
Headaches and migraines
Jaw pain — Temporomandibular joint pain (TMJ)
Neck pain
Back pain
Low back pain
Sciatica nerve pain
Hip pain
Knee pain
Leg Pain
Neuropathy pain, nerve pain, and neuralgia pain
Lyme disease
Irritable Bowel Syndrome pain
Endometriosis
Menstrual pain and PMS pain
Post-operative pain
Fibromyalgia pain
Joint pain and arthritis pain
Carpal tunnel pain
Sports injuries — stress fractures or breaks
Sports injuries — Ankle strains, sprains, or tears
Plantar fasciitis pain and feet pain
Acupuncture for Pain
Acupuncturists are experts at treating pain. In Chinese Medicine, pain is recognized as an obstruction or a block often caused by an underlying pattern of excess or deficiency. You may experience this as tightness, tension, or pain. Acupuncture relieves physical pain by removing these blocks and stimulating blood circulation so that you can be pain-free.
More and more doctors are recommending acupuncture for pain relief and pain management. Many patients are surprised by the results — experiencing a reduction of intensity and frequency of their pain. If you're experiencing pain, acupuncture can help you resolve your issue naturally with lasting results.
Insurance carriers are increasingly adopting medical plan coverage that includes acupuncture benefits to address pain conditions. If you wish to discover if your insurance covers acupuncture, complete our insurance verification form. We're in-network with Aetna and BlueCross BlueShield (BCBS)/CareFirst.
Acupuncture for Acute Pain
Acute pain is a sharp and sudden sensation caused by an injury, surgery, or an illness. If you have an acute pain that is not a medical emergency, acupuncture can help.
Acupuncture helps you heal faster. It reduces swelling, clears inflammation, and acts as an analgesic, which eliminates pain. Most patients begin to experience pain relief immediately and most acute pain conditions can be addressed within 6-12 weeks.
Acupuncture for Chronic Pain
Chronic pain is a dull or constant pain that lingers or comes and goes, and persists for more than six weeks. If unaddressed, chronic pain can lead to depression.
If you have chronic pain, acupuncture can help. It reduces inflammation, improves circulation, and acts as an analgesic. Treating chronic pain with acupuncture can help eliminate pain, increase mobility and range of motion, reduce tension, and improve your mood.
While treatment plans vary, you can expect to receive 1-2 treatments per week for 3-6 months. Treatment plans are reassessed and modified as you improve.
Chinese Herbal Medicine for Pain
I'm a licensed Chinese Herbalist and provide food-grade herbal supplements to my patients.
Chinese herbal formulas are incredible remedies that you can administer at home on a daily basis and complement your acupuncture treatment. There are a number of Chinese herbs and herbal formulas that can soothe your pain by treating inflammation, swelling, numbness, cramping, discomfort, and degeneration.
Unlike many prescription medications, Chinese herbs are not addictive and are safe, natural, and effective ways to offer pain relief. They're an effective alternative to over-the-counter pain meds such as Tylenol, Advil, and Aleve, which with long-term use can cause stomach, liver, and kidney damage.
Chinese herbal formulas can be taken for an extended period of time (6 weeks to 6 months). During or after this time, sister formulas that are similar in design can be used to alternate and prevent remedy fatigue…Change things up!
Herbal remedies can be safe to take in conjunction with prescribed medications. While some patients have been able to reduce or eliminate prescribed pain medication when taking herbs — please consult your primary care physician before making any changes to your prescribed medication(s).
Cupping Therapy for Acute and Chronic Pain Management
Cupping therapy is very effective for acute and chronic pain relief. If you're feeling tension, tightness, or pain, cupping will give you immediate and natural pain relief. You'll still be experiencing incredible results the day after treatment and throughout the week.
Cupping therapy destroys pain by breaking up muscle tension and improving circulation in the troubled area(s). If you're working long hours, this is a great option to include within your healthcare plan. Cupping melts your pain away, it speeds up recovery, boosts your immune system, and makes you feel revitalized.
Cupping is Not for Everyone
While cupping can be a beneficial practice, it's not appropriate for everyone. For example, if you're on blood thinners or are pregnant, then this is not for you. Discuss with your practitioner any questions or concerns that you may have.
Tuina Massage for Pain Management
Tuina massage (pronounced "twee nah") successfully manages and treats painful health conditions. The purpose of tuina massage is to heal injuries, reduce stress, and encourage relaxation. Three positive effects of tuina massage are deep relaxation, better sleep, and a reduction in pain.
Tuina massage involves acupressure with kneading, rolling, and gliding techniques that correspond to acupuncture channels. If you're looking for a natural method to alleviate your pain, consider including tuina massage before your acupuncture session. Not only will you feel pain relief right away — you'll also feel less stressed.
What to Expect
Creating the Right Treatment Plan for You
Your path to better health begins the moment you reach out to Nicole McLaughlin Acupuncture. You can expect my commitment to you and a holistic approach to your health. Welcome!
At your first visit, you'll share your health history and define your health priorities. I'll listen and design a treatment plan with acupuncture and other East Asian Medicine modalities. While treatment plans vary, new patients can expect 6-12 weeks of continuous care. At every follow-up visit, I always want to know what's going well first. Then you'll discuss your primary concern and what's changed — whether things have improved, declined, or stayed the same.
When your primary concern has been resolved, you can reduce treatments to monthly or seasonal maintenance. Otherwise, you can bring up another health concern you'd like to address. If you're looking for a solution to your health concerns, you've come to the right place.
Meet Nicole McLaughlin
Since 2015, I've been a licensed acupuncturist in Washington, DC. I have advanced training in five element acupuncture and Chinese herbal medicine. My specialties are helping people overcome neuromuscular pain naturally, improve sleep, and support women with fertility, prenatal, postpartum, and menopausal care. I am dedicated to partnering with you on your path to better health. Learn more about Nicole.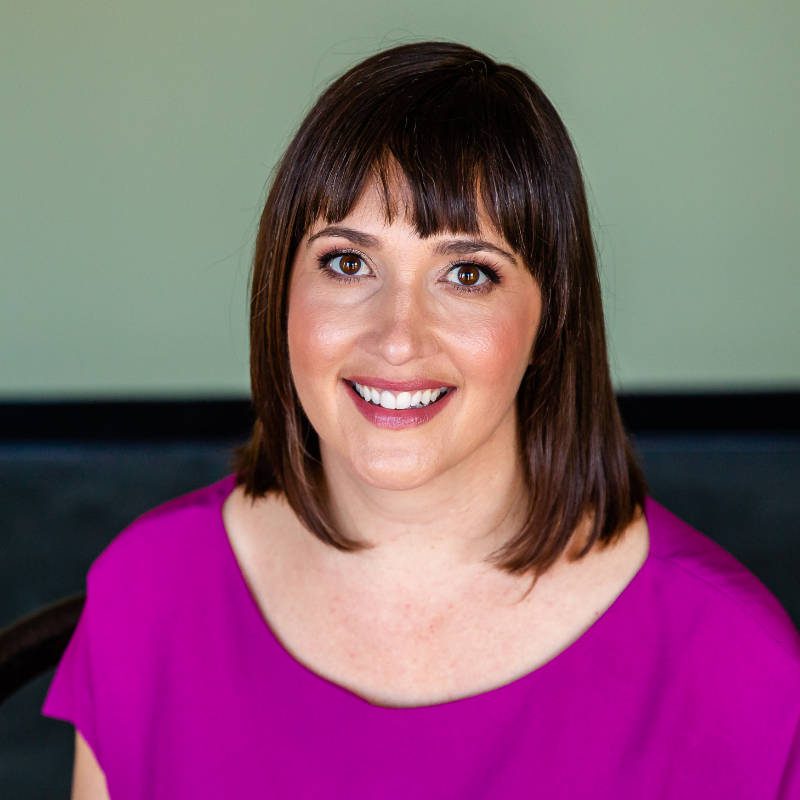 Start Living Pain-Free Today
Find out for yourself the difference it can make to not live in pain every day — and to not depend on over-the-counter or prescribed pain medications.
We'll make a plan to get you back on track with real results and use methods that are safe, natural, and effective. Make an appointment and start living a pain-free life today!
We're in-network with Aetna and BlueCross BlueShield (BCBS)/CareFirst. You can also use your FSA or HSA card. Ready to take the next step? Check your insurance benefits and then you go to our online scheduling page to make your first appointment.
Looking forward to seeing you!
Nicole McLaughlin Acupuncture