Acupuncture is Safe, Natural, and Effective
Acupuncture is one of the oldest forms of medicine. It is a comprehensive and holistic system that resolves and manages health conditions. Acupuncture is associated with East Asian Medicine, more commonly referred to as Traditional Chinese Medicine (TCM). Discover the benefits of acupuncture and how it can improve your life.
Use the quick links below to jump to that section lower on the page:
Acupuncture
Acupuncture has a domino effect or chain reaction. Very often the result of treating a primary concern will also resolve other issues. It relieves pain, improves blood flow, clears inflammation, and calms the nervous system. In addition, you'll likely notice better sleep, deep relaxation, and a clear mind. Acupuncture is an amazing, comprehensive system of healing and health. More and more people are discovering the benefits and you should too.
Auricular Acupuncture
Auricular (ear) acupuncture is effective at relieving pain, addiction, fertility, and stress-related disorders. There are specific auricular treatment plans to relieve musculoskeletal, neuropathic, and visceral pain.
In this system, the ear is considered the microsystem corresponding to the macrosystem of the body. The auricular map of acupuncture points shows an image of an inverted fetus on the external ear. Auriculotherapy among the Chinese and European systems have overlapped historical, theoretical, and anatomical locations of auricular points.
Facial Acupuncture
There's a difference between facial acupuncture and cosmetic acupuncture. Facial acupuncture treats various conditions that affect facial muscles and nerves. Cosmetic acupuncture is about skin care. Whether you're experiencing neuromuscular facial pain or wish to maintain youthful, healthy, and glowing skin, you've come to the right place.
Acupuncture and Tuina Massage
Acupuncture and tuina massage is primarily used to address nervous conditions and musculoskeletal injuries. It's used to provide pain relief and maintain optimal health. Also, it's effective for improving sleep, reducing stress, and promoting relaxation.
Tuina massage uses the same principles of acupuncture related to meridians and acupuncture points. Instead of needles, the practitioner uses her hands to apply acupressure to these pathways and points. It's done over loose fitting clothing or bare skin with therapeutic oils, lotions, or salves.
With tuina massage, you can enhance your acupuncture treatment. Tuina massages are beneficial for infants, children, expecting mothers-to-be, and everyone in between!
Acupuncture and Cupping
Cupping therapy is a great way to alleviate pain and promote overall well being. Cups are manually applied to an oiled area of the body and may be left in a stationary position or moved around. It doesn't hurt, but you'll usually feel pressure. The results promote circulation, reduce inflammation, and offer a deep sense of relief and relaxation. Combined with acupuncture, cupping can work wonders.
Acupuncture and cupping combined, more than half of the ills can be cured.
— Ge Hong, Famous Acupuncturist and Herbalist in Jin Dynasty (b.283—d.364)
Acupuncture and Moxibustion
Moxibustion therapy, more commonly referred to as moxa, may be combined with acupuncture for an acupuncture-moxa effect that is warming and energizing. When it's used on the abdomen or the lower back it kind of feels like pouring warm oozing honey down your spine.
Got ice-cold toes and fingers? Try moxa. Moxa improves circulation and regulates temperatures from the whole body to the extremities. Missing the fire in your belly? Moxa can give you the energy and drive to finish that task. It also warms and nourishes the blood in women's health and fertility.
Set aside the time, bring your jammies, and receive an acupuncture-moxa treatment. You'll walk out the door feeling nourished and centered. Channel your inner hobbit and try moxibustion with acupuncture today.
Acupuncture and Chinese Herbal Medicine
Chinese herbal medicine and acupuncture are a dynamite combination. Chinese herbs are considered dietary supplements, but can be used in other ways. External applications (skin) and internal applications (digestive) can be distributed in the form of salves, oils, tinctures, powders, granules, capsules, pills, and teas. Chinese herbal medicine works by treating not only signs and symptoms, but getting to the root cause of your primary health concern.
Like acupuncture, it treats a myriad of acute and chronic health conditions in the following categories:
Cognitive
Dermatological
Digestive
Endocrine
Fertility
Immune
Menopause
Metabolic
Musculoskeletal
Neurological
Reproductive
Respiratory
Skin
Urinary
If you're looking for a natural way to address pain or any imbalance, make an acupuncture and Chinese herbal medicine appointment today.
What We Treat
We treat a number of health conditions that may be impacting your daily life. If you're dealing with pain, experiencing hormonal imbalances, struggling with sleep, or simply overwhelmed from working an insane amount of hours, you've found the right place. We can partner to create a plan that's natural, effective, and safe so you can enjoy your life again.
What to Expect
Creating the Right Treatment Plan for You
Your path to better health begins the moment you reach out to Nicole McLaughlin Acupuncture. You can expect my commitment to you and a holistic approach to your health. Welcome!
At your first visit, you'll share your health history and define your health priorities. I'll listen and design a treatment plan with acupuncture and other East Asian Medicine modalities. While treatment plans vary, new patients can expect 6-12 weeks of continuous care. At every follow-up visit, I always want to know what's going well first. Then you'll discuss your primary concern and what's changed — whether things have improved, declined, or stayed the same.
When your primary concern has been resolved, you can reduce treatments to monthly or seasonal maintenance. Otherwise, you can bring up another health concern you'd like to address. If you're looking for a solution to your health concerns, you've come to the right place.
Meet Nicole McLaughlin
Since 2015, I've been a licensed acupuncturist in Washington, DC. I have advanced training in five element acupuncture and Chinese herbal medicine. My specialties are helping people overcome neuromuscular pain naturally, improve sleep, and support women with fertility, prenatal, postpartum, and menopausal care. I am dedicated to partnering with you on your path to better health. Learn more about Nicole.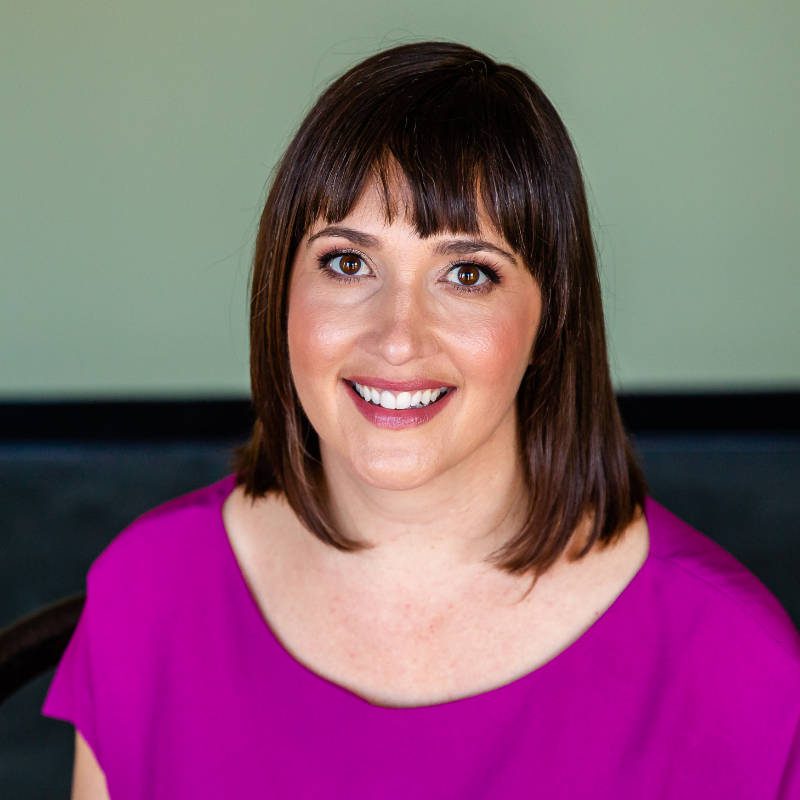 Our Point Is Your Health
Acupuncture is a natural and elegant system of holistic medicine. It is best known for pain relief, but it can do so much more! Find out for yourself the difference that acupuncture can make in your life. It's safe, effective, and natural. We'll make a plan to get you back on track with real results.
We're in-network with Aetna and BlueCross BlueShield (BCBS)/CareFirst. You can also use your FSA or HSA card. Ready to take the next step? Check your insurance benefits and then go to our online scheduling page to make your first appointment.
Looking forward to seeing you!
Nicole McLaughlin Acupuncture