Better Health Starts with Restful Sleep
Hard to get out of bed because you didn't sleep?! Ugh. Explore the benefits of East Asian Medicine (EAM) treatments for insomnia. EAM is a sophisticated system of holistic healthcare that can resolve sleep issues without side effects. Experience the benefits of natural treatments that are NOT habit-forming.
Find out for yourself the difference East Asian Medicine can have in your life. Let's design a plan to get you back to normal sleep using methods that are safe, natural, and effective. Make an appointment today and start getting better sleep!
Use the quick links below to jump to that section lower on the page: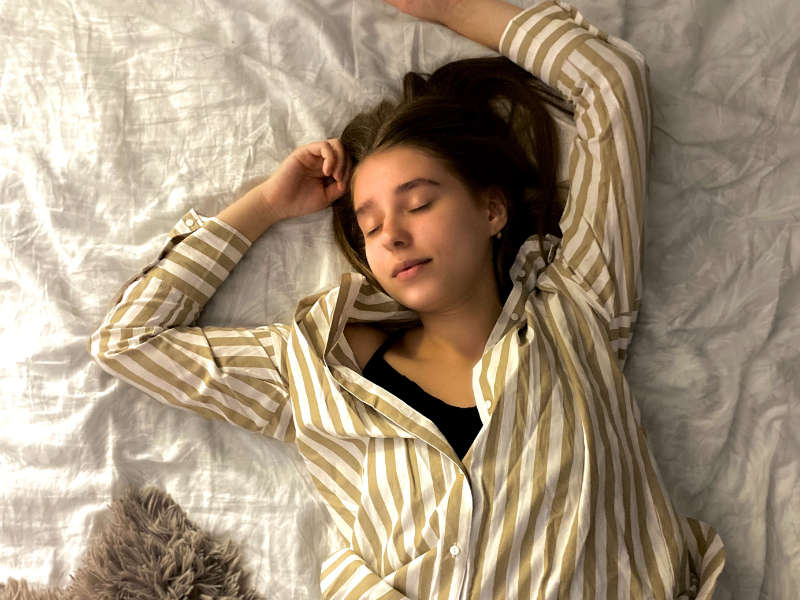 Our Holistic Approach to Insomnia
We support you and your sleep with East Asian Medicine (EAM). We offer a holistic approach to your healing and health with acupuncture, Chinese herbal medicine, cupping, and tuina massage — so your sleep can return to normal, safely and naturally.
Sleep Disorders and Insomnia We Can Help You With
We offer a number of treatments to address insomnia and other sleep issues in a safe, natural, and effective way. Below is a list of stress-related disorders and other sleep disorders that we can help you with:
Anxiety Induced Insomnia
Depression Insomnia
Stress Induced Insomnia
Pregnancy Insomnia
Short-Term Insomnia
Chronic Insomnia
Sleep Onset Insomnia / Difficulty falling asleep
Sleep Maintenance Insomnia / Difficulty staying asleep
Snoring and Sleep Apnea
Hyperhidrosis / Excessive sweating at night
Excessive urination at night
Chronic Fatigue Syndrome
Pain disorders preventing sleep
Jet Lag / Circadian Rhythm Dysfunction
Acupuncture for Insomnia
Acupuncture can stop insomnia and get you back on track with better sleep. Acupuncture therapy helps lower stress, reduces anxiety, eliminates pain, and increases a deep state of relaxation. If you experience night sweats or have a tendency of frequent urination at night, acupuncture can also regulate your body fluids so that you can sleep through the night.
Acupuncture can help you to
Reduce anxiety and stress
Decrease sleep disruptions
Reduce irritability
Balance body fluids such as sweat and urine
Stimulate melatonin production naturally
Create a deep state of relaxation
Calm and settle your mind
People are often impressed with how relaxed they feel and report how much better they sleep after treatment. Acupuncture therapy plans will vary, but you can experience results within a couple of weeks of consistent care (1-2 treatments per week) and sustained results within 3-6 months.
Chinese Herbal Medicine for Insomnia
Chinese herbal medicine addresses sleep issues associated with insomnia and other sleep disorders from an internal perspective. They supplement the body with added nutrients to nourish your blood, calm your mind, and make you feel anchored — so you can sleep and be ready to start your day.
There are several classical Chinese herbal remedies to help you fall and stay asleep naturally that are not addictive and have no pharmaceutical side effects. Chinese herbal medicine is often combined with acupuncture therapy for faster results.
Chinese herbal medicine can help you to
Fall asleep and stay asleep
Reduce irritability
Calm your mind
Nourish your heart
Nourish your blood
Balance hormonal levels
We use ethically sourced, highly-concentrated classical and modified formulas. Internal herbal remedies are compounded into a powder and are encapsulated into vegetable capsules, which make them easy to take and good for travel.
Cupping for Insomnia
Cupping therapy can improve your sleep quality and increase relaxation. Cupping alleviates tension and pain, improves circulation, and reduces anxiety. If pain is disrupting your sleep, cupping therapy is a good addition to your acupuncture treatment — so you can sleep again.
Cupping therapy can help you to
Alleviate muscle tension
Increase blood circulation
Strengthen your lungs and improve your breathing
Boost your immune system
Relax
Improve your sleep quality
Cupping therapy is an add-on service done before an acupuncture treatment. In cupping therapy, you can expect oil to be applied to the skin before the cups are placed. Then the cups are manually suctioned and left stationary for 10-20 minutes. Your practitioner will likely leave and come back to reposition the cups to another area. While it doesn't hurt, you will feel pressure.
Cupping is Not for Everyone
While cupping can be a beneficial practice, it's not appropriate for everyone. For example, if you're on blood thinners or are pregnant, then this is not for you. Discuss with your practitioner any questions or concerns that you may have.
Tuina for Insomnia
Tuina massage /twee-nah/ uses the same principles of acupuncture related to meridians (also known as pathways or channels) and acupuncture points. Instead of needles, the practitioner uses her hands to apply acupressure to these pathways and points. Kneading, rubbing, tapping, and pressing are some of the techniques involved.
Tuina massage improves sleep, reduces stress, and promotes relaxation. It also alleviates pain and improves circulation, which will help you to sleep better. As a result of better rest, you'll experience more energy.
Tuina massage will help you to
Improve your sleep quality
Relax
Boost your immune system
Improve circulation
Reduce tension, tightness, and irritability
Treat musculoskeletal disorders affecting muscles, tendons, and ligaments
Alleviate low back pain
Treat depression
If you're feeling tired, stressed or burned out, imagine how relaxed you'll feel after a tuina massage. We'll design a plan to get you back on track naturally. You'll get back to normal sleep and feel re-energized. With tuina massage, you can experience results within a couple of weeks. With consistent care of 1-2 treatments per month, you can experience long term results after 3-6+ months of treatment.
Tuina massage is an add-on service before an acupuncture treatment. If needles aren't your thing, you can combine tuina massage and cupping therapy together.
What to Expect
Creating the Right Treatment Plan for You
Your path to better health begins the moment you reach out to Nicole McLaughlin Acupuncture. You can expect my commitment to you and a holistic approach to your health. Welcome!
At your first visit, you'll share your health history and define your health priorities. I'll listen and design a treatment plan with acupuncture and other East Asian Medicine modalities. While treatment plans vary, new patients can expect 6-12 weeks of continuous care. At every follow-up visit, I always want to know what's going well first. Then you'll discuss your primary concern and what's changed — whether things have improved, declined, or stayed the same.
When your primary concern has been resolved, you can reduce treatments to monthly or seasonal maintenance. Otherwise, you can bring up another health concern you'd like to address. If you're looking for a solution to your health concerns, you've come to the right place.
Meet Nicole McLaughlin
Since 2015, I've been a licensed acupuncturist in Washington, DC. I have advanced training in five element acupuncture and Chinese herbal medicine. My specialties are helping people overcome neuromuscular pain naturally, improve sleep, and support women with fertility, prenatal, postpartum, and menopausal care. I am dedicated to partnering with you on your path to better health. Learn more about Nicole.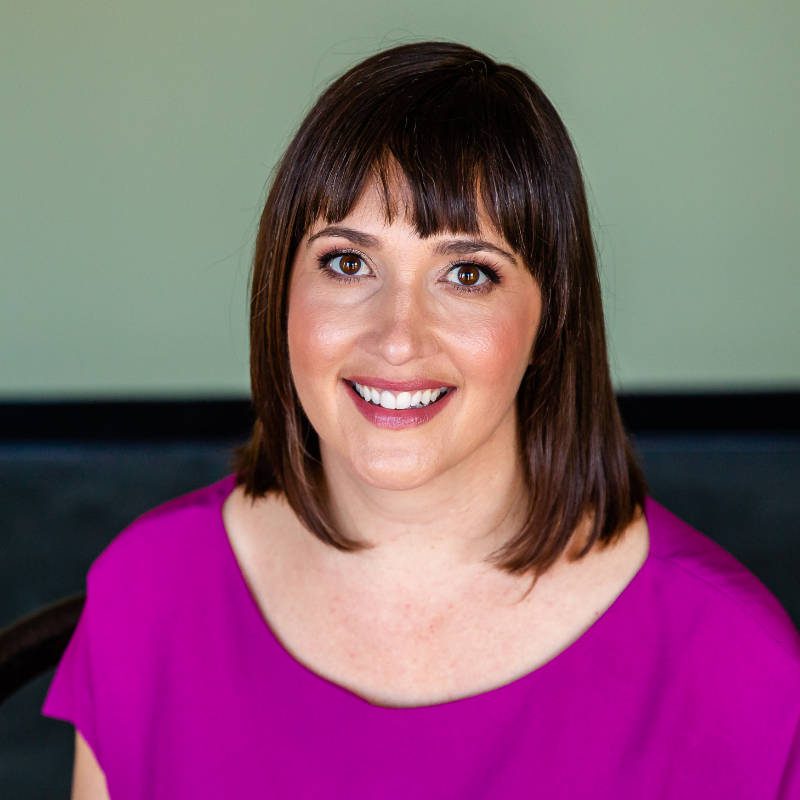 Normal Sleep is Possible
East Asian Medicine is a natural and elegant system of holistic medicine. Using modalities such as acupuncture and Chinese herbal medicine, there are multiple ways that we can treat your inability to fall asleep and stay asleep. Plus, we can do it naturally with no side effects. Find out for yourself how to reclaim your sleep and enjoy your life again!
We're in-network with Aetna and BlueCross BlueShield (BCBS)/CareFirst. You can also use your FSA or HSA card. Ready to take the next step? Check your insurance benefits and then you go to our online scheduling page to make your first appointment.
Looking forward to seeing you!
Nicole McLaughlin Acupuncture