Tuina Massage—Discover Your Oasis
Tuina massage /twee-nah/ is an opportunity to rest and relax. Discover your oasis in the city and escape your busy life, if just for a moment.
Tuina massage is one of the five foundational pillars of East Asian Medicine, more commonly referred to as Traditional Chinese Medicine (TCM). Today, it's used to alleviate pain, improve sleep, and address women's health conditions. Experience the benefits of tuina massage and how it can improve your life.
Use the quick links below to jump to that section lower on the page:
Tuina Massage
Tuina massage, a form of acupressure, is primarily used to address musculoskeletal pain and support the nervous system. It uses the same guiding principles of acupuncture meridians and points to alleviate pain, improve circulation, and remove blood stagnation. As a result, you'll experience less stress, less pain, and more physical mobility. 
Some manipulation techniques include gliding, kneading, rocking, pulling, and rolling. We recommend wearing loose, comfortable clothing so that you can be comfortable and move freely during treatment.
Acupuncture and Tuina Massage
Tuina massage is a fantastic addition to your acupuncture treatment. It's typically performed before acupuncture as a method to promote deep relaxation. Tuina massage alleviates tension and helps open up your muscles before needles are inserted. Enhance your next acupuncture treatment with tuina massage!
Tuina and Cupping
Combining tuina massage and cupping treatment together is another great way to experience acupressure bodywork. When this occurs, cupping is performed first and then tuina massage follows. If you're needle averse, this is a great way to receive the benefits of bodywork without needles. 
The benefits of tuina massage are that it's relaxing and energizing. It not only treats musculoskeletal conditions, but it also reduces stress and promotes deep relaxation. Be sure to wear loose, comfortable clothing so that you can move freely in treatment.
What We Treat
We use tuina massage to treat a number of pain conditions as well as women's health issues.  If you're feeling PMS, fatigue after childbirth, or simply having difficulty sleeping, then tuina massage can make a difference in your life. Tuina massage is a good add-on to your acupuncture treatment.
Cupping is Not for Everyone
While cupping can be a beneficial practice, it's not appropriate for everyone. For example, if you're on blood thinners or are pregnant, then this is not for you. Discuss with your practitioner any questions or concerns that you may have.
What to Expect
Creating the Right Treatment Plan for You
Your path to better health begins the moment you reach out to Nicole McLaughlin Acupuncture. You can expect my commitment to you and a holistic approach to your health. Welcome!
At your first visit, you'll share your health history and define your health priorities. I'll listen and design a treatment plan with acupuncture and other East Asian Medicine modalities. While treatment plans vary, new patients can expect 6-12 weeks of continuous care. At every follow-up visit, I always want to know what's going well first. Then you'll discuss your primary concern and what's changed — whether things have improved, declined, or stayed the same.
When your primary concern has been resolved, you can reduce treatments to monthly or seasonal maintenance. Otherwise, you can bring up another health concern you'd like to address. If you're looking for a solution to your health concerns, you've come to the right place.
Meet Nicole McLaughlin
Since 2015, I've been a licensed acupuncturist in Washington, DC. I have advanced training in five element acupuncture and Chinese herbal medicine. My specialties are helping people overcome neuromuscular pain naturally, improve sleep, and support women with fertility, prenatal, postpartum, and menopausal care. I am dedicated to partnering with you on your path to better health. Learn more about Nicole.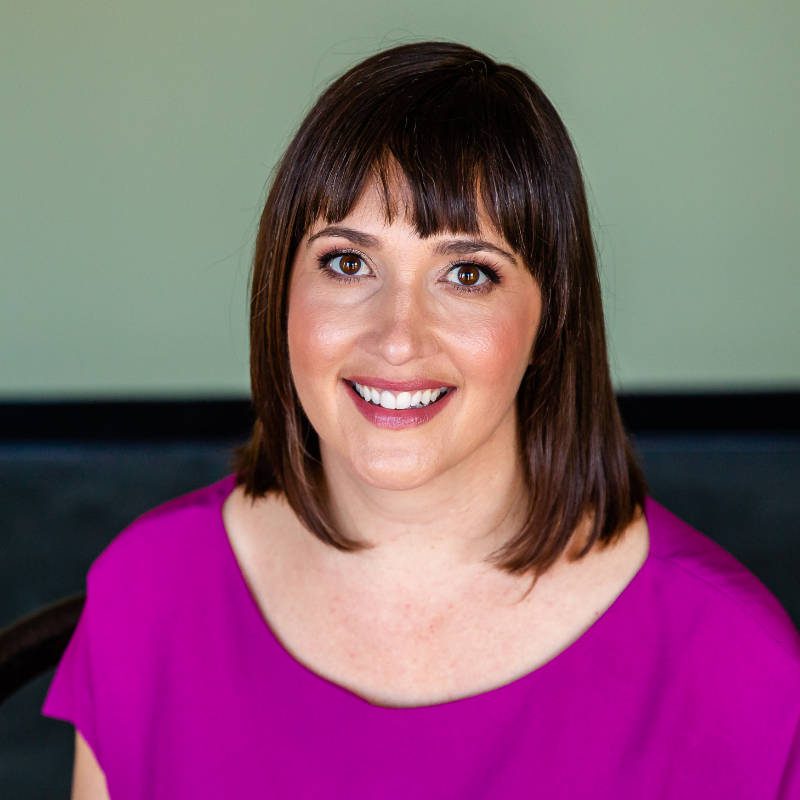 Melt Away Your Tension With Tuina Massage 
Tired, stressed, and feeling burned out? Experience how tuina massage can provide pain relief and regulate health conditions. We'll make a plan to get you back on track naturally. You'll get better sleep, feel re-energized, and stabilize your mood.
We're in-network with Aetna and BlueCross BlueShield (BCBS)/CareFirst. You can also use your FSA or HSA card. Ready to take the next step? Check your insurance benefits and then go to our online scheduling page to make your first appointment.
Looking forward to seeing you!
Nicole McLaughlin Acupuncture